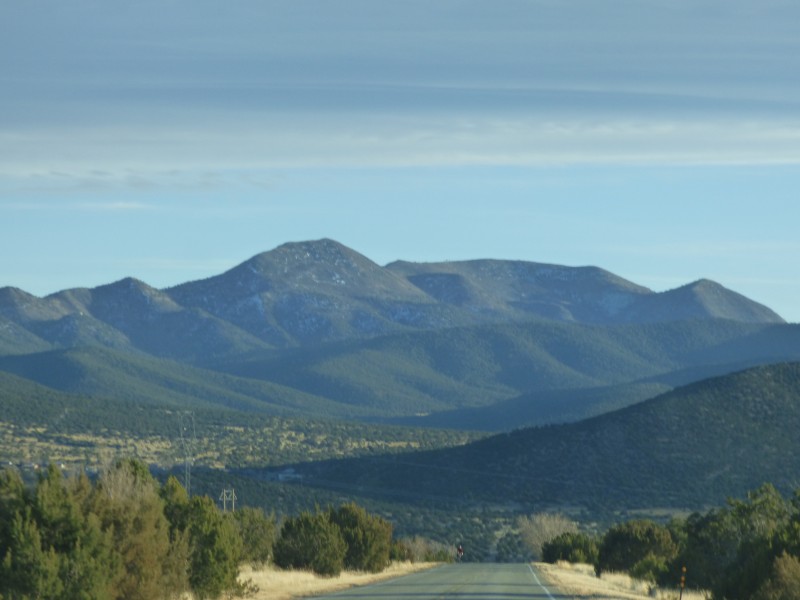 Fortune – The inspiration and creation 
Last week my husband and I took a trip to Madrid. Madrid, You say?! Yes, Madrid, (pronounced with the accent on the first syllable MAD-Rid) New Mexico. For those of you not from New Mexico, this quirky town is a must see. Just 27 miles south of Santa Fe and a former ghost town, it is now an artist mecca and a fun day trip. 
Nestled on the northeast side of the Sandia Mountains is Madrid, New Mexico. Sitting midway along The Turquoise Trail National Scenic Byway, Madrid is categorized as a ghost town even though this small village of about 400 residents is bustling during the summer months with shops, restaurants, and galleries catering to the many visitors along this ancient path.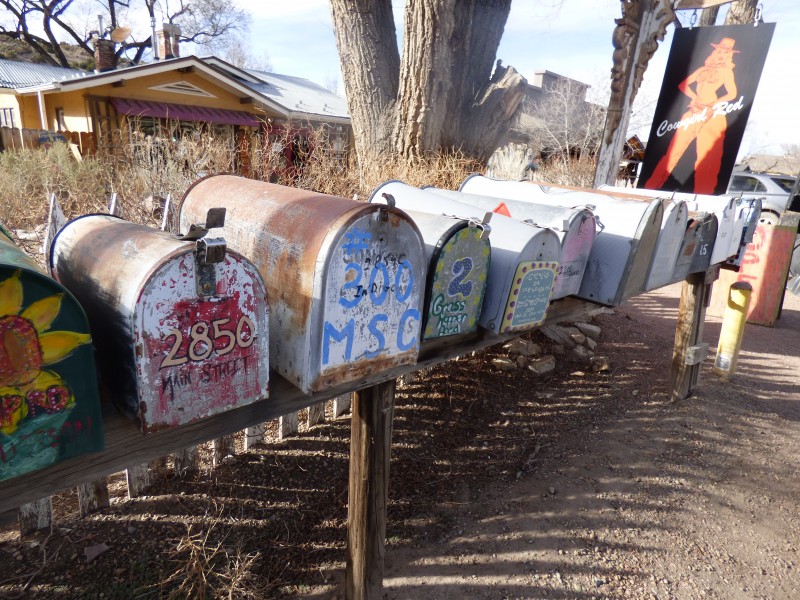 The town of Madrid was founded in 1869, although the area had been inhabited by Native Americans for at least 1500 years, but it wasn't until the 1880's when the Santa Fe Railroad arrived in the area, that coal mining began on a large scale. The rich coal mines upon which Madrid sat upon, covered some 30 square miles, connected by a network of tunnels. During this time, over 3,000 people lived and worked in Madrid, exceeding Albuquerque in population. 
In 1906, all coal production in the area was consolidated at Madrid, with the Albuquerque and Cerrillos Coal Company creating a "company town" that supported about 3,000 people. Providing the residents with most all its needs, the company provided housing, brought in as much as 160,000 gallons of water daily in tank cars, and provided medical care for their employees. 
Coal production peaked in 1928, when over 180,000 tons were shipped out of Madrid on coal cars. But, the boom was not to last for Madrid. When natural gas began to be the more popular fuel for home heating, the demand for coal began to fall. The town of Madrid collapsed along with the coal market. In 1954, the Albuquerque and Cerrillos Coal Company ceased to operate and almost all of its residents moved away. In fact, in that same year, an ad in the Wall Street Journal listed the entire town for sale for $250,000. However, there were no takers. 
By the early 1970's the owner of the entire town site, began to rent or sell a few of the old company houses to a number artists, craftsmen, and other individuals wanting to make their homes in the mountains. Determined to breathe new life into the town, he succeeded as more and more people moved into the area and Madrid was reborn. 
Today, most of Madrid's remains have been restored or preserved, including the Miner's Amusement Hall, the old Catholic Church, the Coal Mining Museum, most of the store fronts, and many of the wooden company houses. However, on the outskirts of town, you will still some of these tumbling down buildings in their original state. 
For those that are looking for a different kind of experience, Madrid and the entire surrounding area is said to be haunted. Numerous ghost sightings have been reported in homes, in the old church, in the cemetery, and the Mine Shaft Tavern. One often reported sighting is that of a silent cowboy, seen escorting a Spanish woman, dressed in her best finery, down Main Street. Others have allegedly seen and heard all types of ghostly forms in the cemetery. 
But the most haunted of all places in Madrid is said to be the Mine Shaft Tavern. Though it burned down on Christmas Day, 1944, the tavern was rebuilt for the many coal miners of the area. It reopened in 1947 and has been open ever since. Staff as well as guests have often seen glasses fall, crashing to the floor in bits and pieces. Doors are often seen opening with unseen hands and swinging back and forth. From the six-inch thick adobe walls, mysterious sounds are often heard and after closing hours, numerous objects and furnishings are moved about. However, the most unsettling reports are the stories told by staff of looking in the mirror and instead of seeing their own reflections, they see a ghost.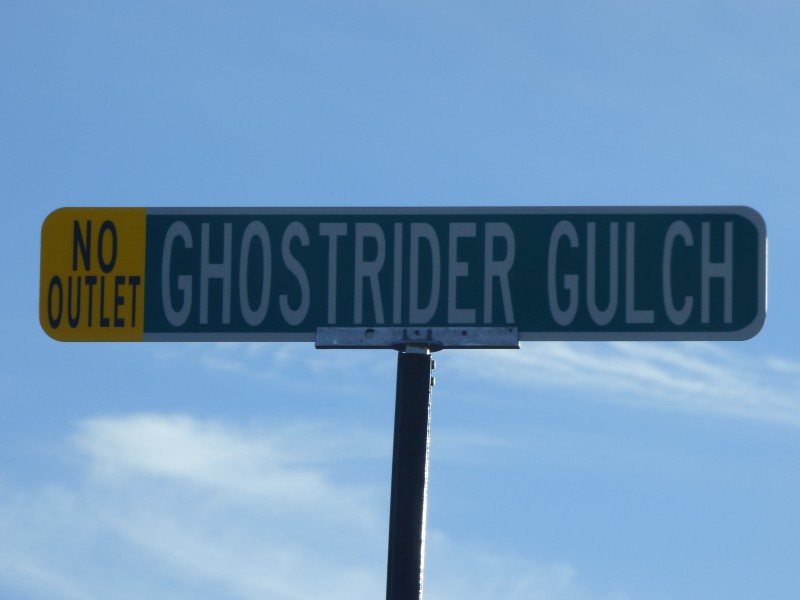 Madrid is about 27 miles southwest of Santa Fe, New Mexico on NM 14. (information from legendsofamerica.com) 
Madrid has been a source of inspiration for several of my songs. Several years ago, it was part of my daily commute to Santa Fe. They have several shops with gypsy something-or-other in the title and the town holds an annual Gypsy Festival in June. One day, during my drive, I imagined having a conversation with a gypsy woman. This was repeated with a guru "upon the mountain high" and a teacher "outside of Santa Fe". Thus, the song "Fortune" was born. 
So often, especially in the New Thought community, we are looking for the next greatest thing. Will it be crystals or mediation or essential oils? How about tarot cards, psychic readings or astrology? Will this teacher, guru or spiritual leader point me to the path of enlightenment? All of the people that I met in the song advised me to stop looking outside of myself and find the "gold beneath your footsteps" 
Fortune's message is that when we rely on intuition, instinct and intellect, and only when we realize that the power has always been within us, can we find true and lasting enlightenment. 
Thank you for joining me for this newest blog posting! Join me next time when I'll be talking about the recording and the musicians on the song "Fortune" 
Fortune - click to hear the song! 
Fortune 
Lyrics by Anne-Marie Lax 
Music by Anne-Marie Lax & Katie Gill 
©2016 All rights reserved 
Verse: 
I met a Gypsy woman; I crossed her palm with gold 
She returned it all with interest, said "No fortune can be told. 
You have power beyond imagining, your destiny is sown. 
I'm the one now asking you-How could you not have known?" 
Chorus: 
It's always been within you, there is nothing that you lack 
Look no more outside yourself, move forward, don't look back 
No one said it would be easy, you'll face challenges it's true 
Find the gold beneath your footsteps, a fortune known by few 
Verse: 
Sought out the holy Guru upon the mountain high 
He told me "seek no further"; that I should look inside 
"In the center of your being is where the journey starts 
You'll find the answers that you seek on the road map of your heart." 
Chorus: 
It's always been within you, there is nothing that you lack 
Look no more outside yourself, move forward, don't look back 
No one said it would be easy, you'll face challenges it's true 
Find the gold beneath your footsteps, a fortune known by few 
Verse: 
Found a teacher to advise me outside of Santa Fe 
He shook his head and smiled at me and said "You're on your way." 
"The key lies in forgiveness, not just others, but yourself." 
"The light that shines in everyone is the prize worth more than wealth." 
Chorus: 
It's always been within you, there is nothing that you lack 
Look no more outside yourself, move forward, don't look back 
No one said it would be easy, you'll face challenges it's true 
Find the gold beneath your footsteps, a fortune known by few 
No one said it would be easy, you'll face challenges it's true 
Find the gold beneath your footsteps, a fortune known by few